---
NEW SONG KIDS
We want your children to LOVE church!
INFANT NURSERY
Our Infant Nursery provides peace of mind for parents, knowing their babies are receiving personal care from our Kids Dream Team in a safe and nurturing environment. We keep our nursery room ready for your little ones with age-appropriate toys that are thoroughly cleaned after each use. Please let the team know of any specific needs your child may have when you drop them off. We also take time to love and pray for your child each week!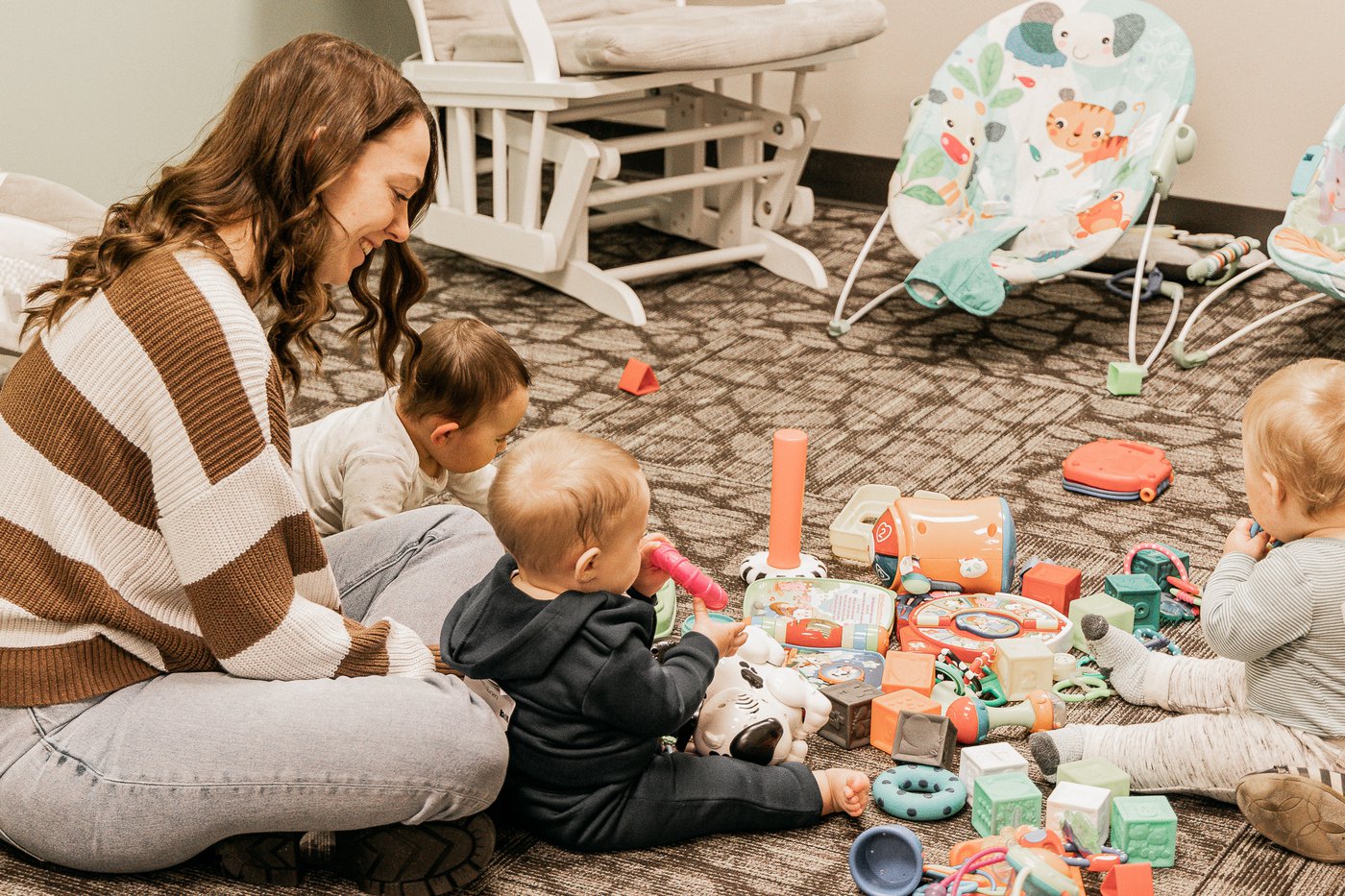 WALKER'S NURSERY
(COMING SOON!)
PURPLE ROOM
Our TODDLER room is a fun-filled place where children learn about God and His creation.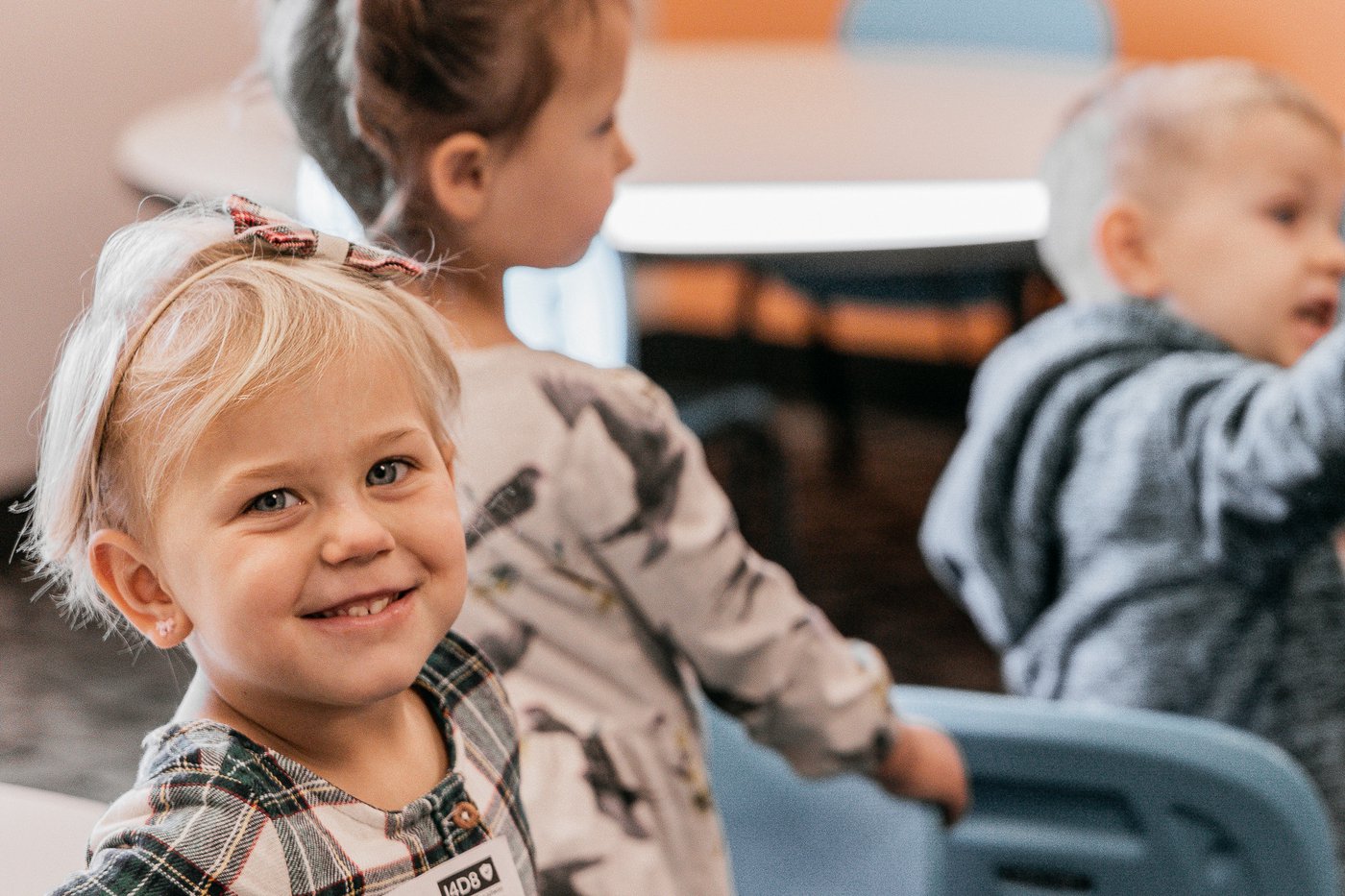 ORANGE ROOM
Our Preschool Room captures the attention of each child as they learn about Jesus and what He's done for us.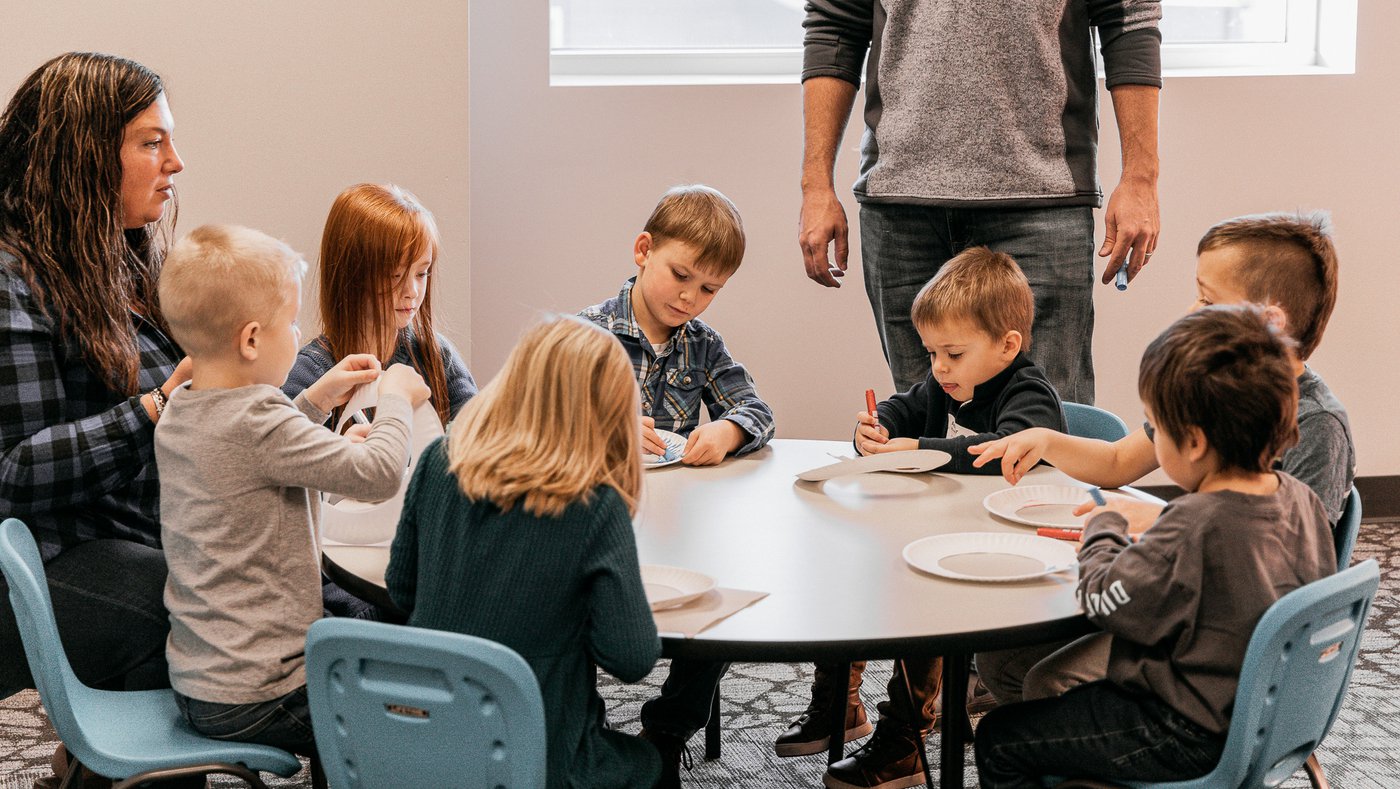 THE THEATER
Grades K-3 meet every Sunday morning in the Theater Room. The goal is building life-long followers of Jesus! Together, they learn about the Bible and how to have a relationship with God, memorize Scripture, and have fun developing friendships with each other. We use songs, puppets, fun characters, skits, games, Bibles studies and special times of prayer to accomplish this.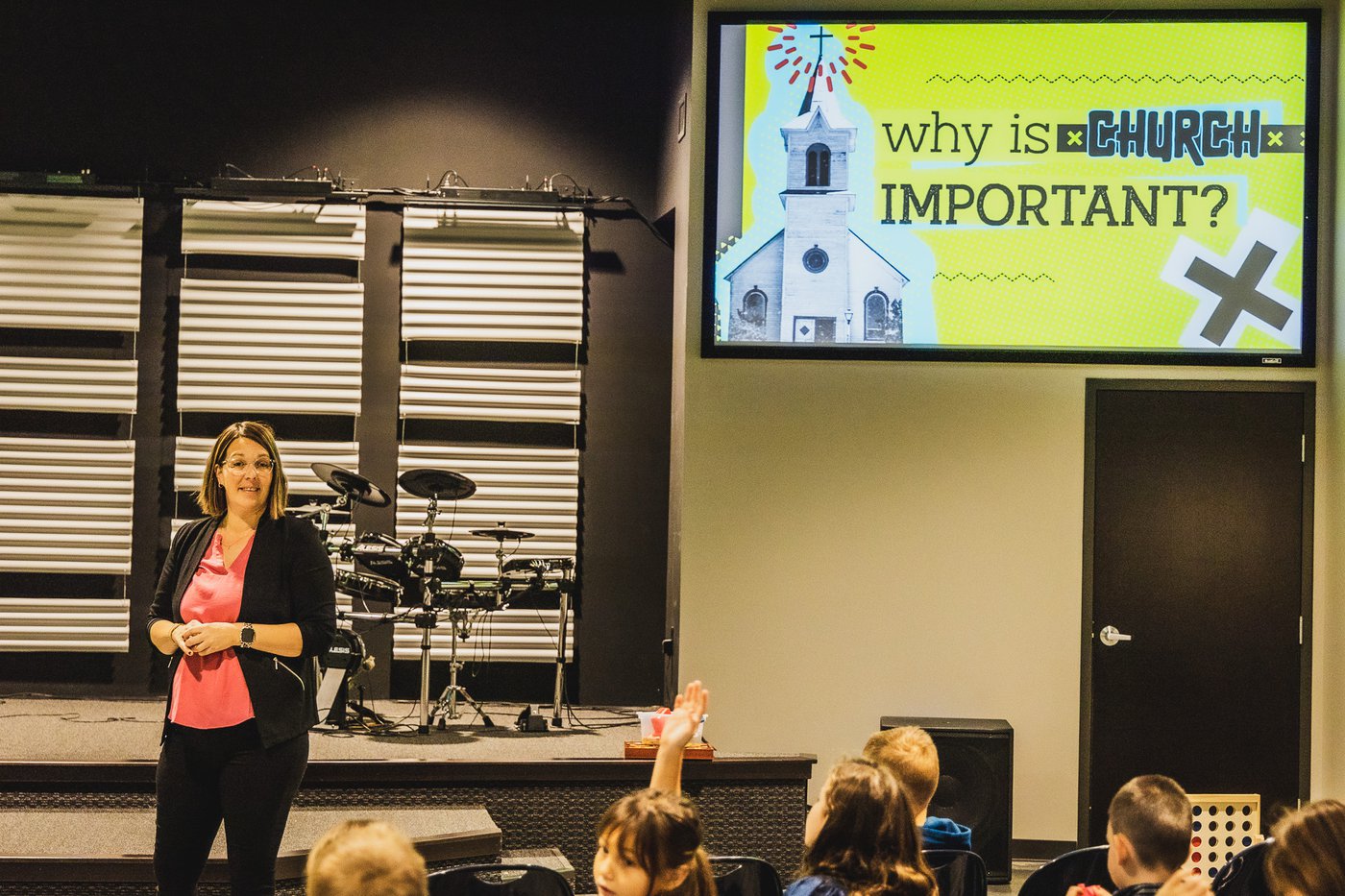 THE BRIDGE
The grades 4-6 intermediate students start the morning off with the rest of the elementary students for worship, but then go to a separate room for a fun ministry designed for their own age group that includes an age appropriate lesson. Intermediate students love it! This group only meets during the 9:30 & 11:00 service at this time, but 4-6 graders are welcome to join our Theater Crew during the 8:00a service.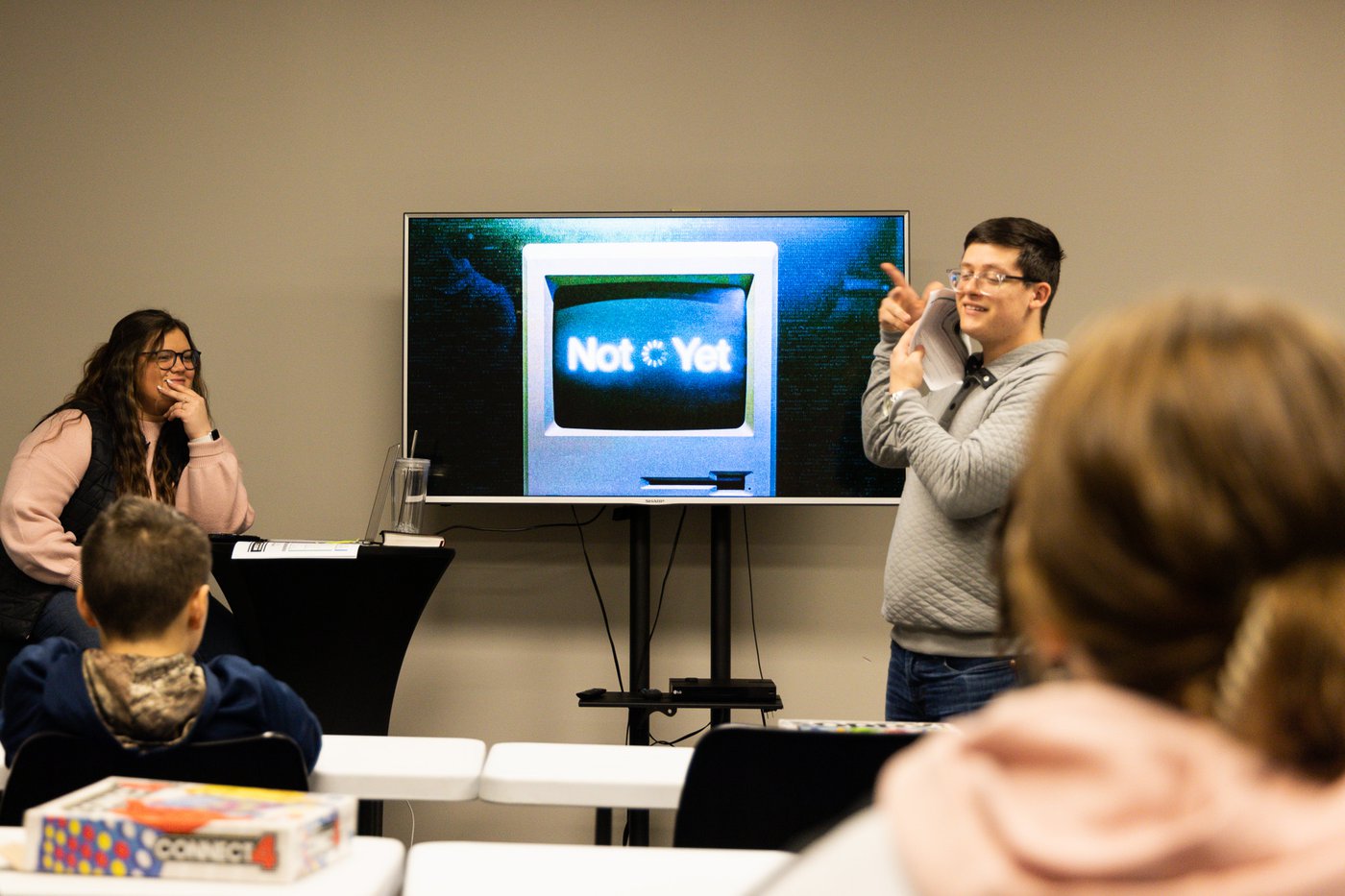 ---
Here at New Song Kids we value:
Privacy - Upon checking in for the first time, we will ask for the following information: parent/guardian name(s), child's name and birthdate, home address, phone number and any special instructions (such as allergies, special needs, etc).
Fun - We bring kid-inspired fun to every service and classroom through energetic worship music, interactive games, and bright, friendly environments. Our team is made up of people who feel called to share the love of Jesus with kids, and every Sunday they help bring excitement and enjoyment to your child's church experience.
Safety - Because your child's safety is incredibly important to us, our entire Kids Dream Team has completed a background check; we also have city and/or county police officers present as well as multiple Safety Dream Team members, to protect your children. In fact, our entire team is immersed in a culture of safety and cleanliness with the well-being of your child in mind. If your child has been sick with any illness, we ask that they be free of ALL symptoms for at least 24 hours before coming to New Song Kids.
Learning - As a church, we are always investing in the next generation, and this starts with babies and children. From praying over infants to sharing relevant Bible lessons with elementary kids, our goal is for each child to learn about the Bible and experience God's presence every week!
---
Check-in procedures are easy.
From babies to sixth graders, our Kids Dream Team wants to give your family an excellent Sunday morning experience!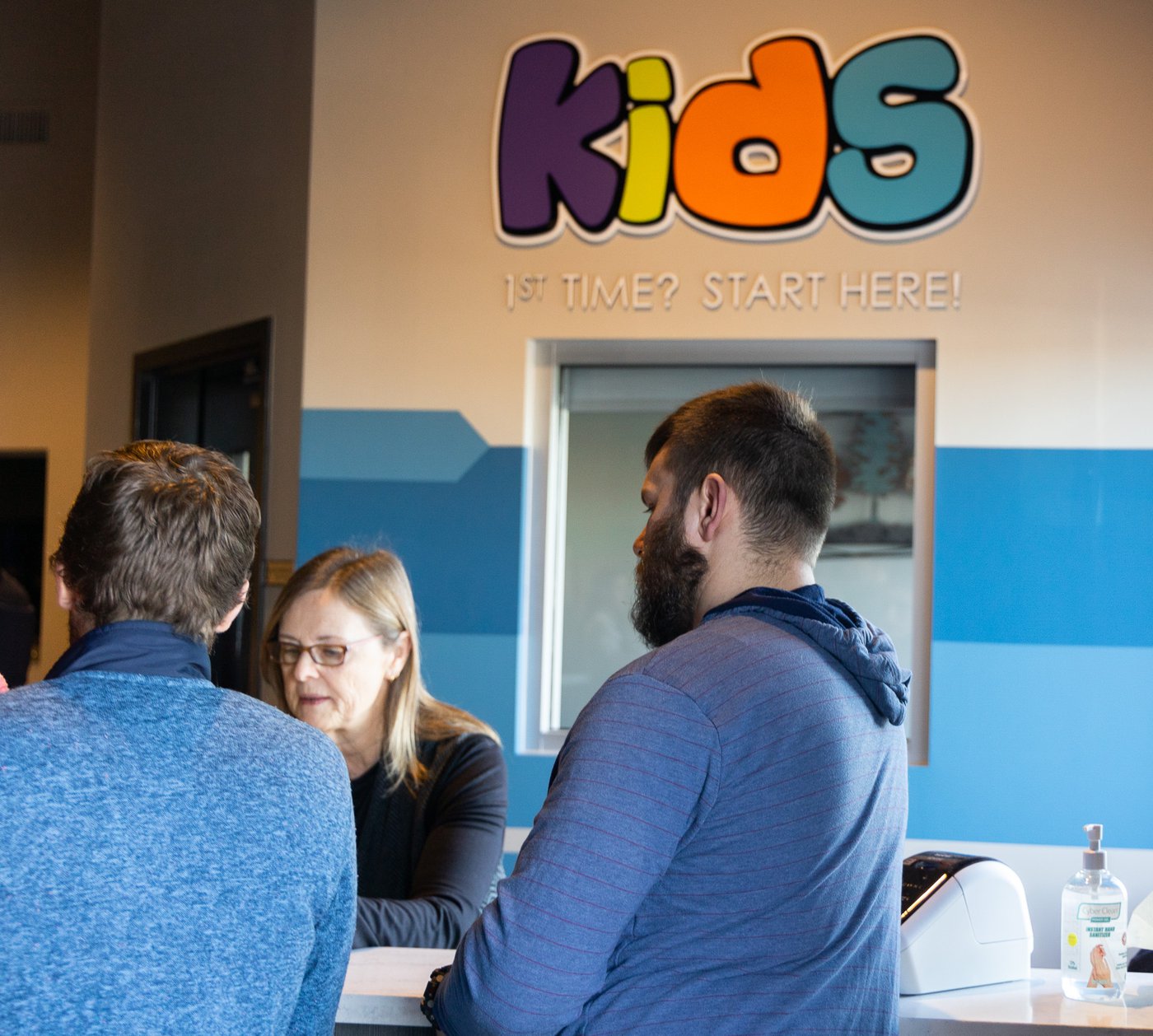 Before service: If it's your first visit, you can register your child at the New Song Kids counter in the lobby or you can do it in advance HERE. Once your child's name is in the database, you and your child will be shown how to check-in and given matching name tags that are exclusive to your family and your visit. Your child will need to wear the name tag portion while you hold on to the matching tag. A Kids Dream Team member will then show you to your child's classroom and guide you through the drop-off process.
Self Check-in: The self check-in stations are located just outside the main entrance to the Kids Area. If your information is already in the system, this is a quick and easy option to get your family checked-in on Sunday morning.
After Service: You will return to the door of your child's room and show your tag in order for your child to be released back to you. We ask that parents are prompt when picking up kids after service as we need time to clean and sanitize before the next service begins! We encourage you to only send ONE parent into New Song Kids for check-in/check-out to help limit traffic in the Kids Area.
During Service: In the event that we need to contact you during the service, your child's identification code (located on your matching security tag) will appear on the screen. We ask that you exit the auditorium immediately and look for a Kids Dream Team member or Safety Dream Team member who will escort you to your child's room.
New Song Mother's Room.
Our Mother's Room is available at every service for mothers with unsettled or energetic children. To use this room, exit the auditorium to the large hallway and turn left. It's located near the back exit doors on the left-hand side. One-way mirrors and an audio feed allows you to experience the service in progress while caring for your child.
---
Need more information?
If you have further questions concerning New Song Kids, simply click the button below and get in touch with us!